Student Presentations – Popular Science Contest
ICEDA wishes to highlight the talents of popularizers of its student community at his annual general meeting.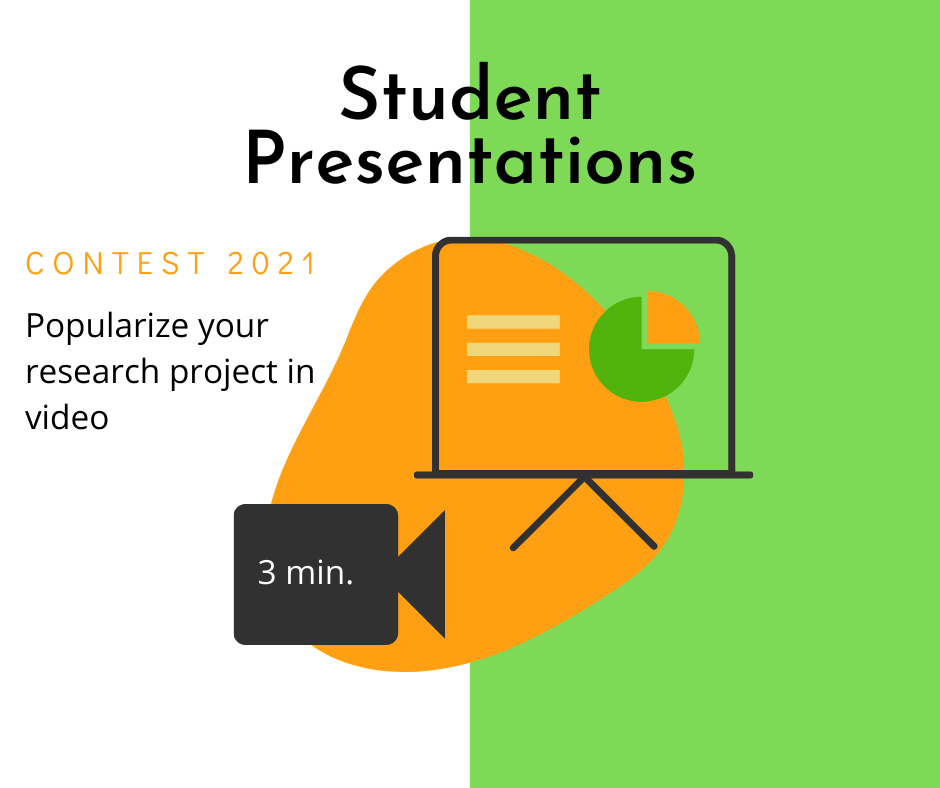 Popularize your research project in video
To present your research project in a simple, popularized and creative way. 
3-minute video presentation. Any video file format is accepted. If you have any questions about this, please do not hesitate to contact us.
General population. With your consent and that of your supervisor, your video presentation will be broadcast on our YouTube channel.
Your presentation must be associated with one of ICEDA research themes. You have to choose which theme you want to be evaluated in:
4 Prizes of $500
The best video presentation in each category will receive a $500 cash prize. These winners will not be eligible for the "public's favourite prize".
1 Prize of $100
There will also be a $100 cash prize for the public's favourite (only participants who have agreed to have their presentation broadcast on our YouTube channel and have obtained the approval of their supervisor can participate in the public's favourite).

The 5 winning video presentations will be broadcast at our general meeting. The winners must therefore be present at this day, as a question period is planned after the broadcast of each of the winning video presentations.

You must submit your video presentation along with an image to illustrate your presentation by midnight November 1, 2021, at ciape-iceda@inrs.ca presentations.

Popularization (accessibility of speech)

Proficiency in the subject matter

Ideas structure and organization (engages audience interest)
Presentation quality (visual medium aesthetics; language quality)
Dynamism and fluidity (transmits his passion for his subject)

Creativity and originality

Respect for the time allocated
You must be a post-doctoral or student member of ICEDA to participate in this contest. To become a member, click here.
Are you interested in this contest? Fill out this short questionnaire to register!
Do you have any questions about this contest? Do not hesitate to contact us!