Media Training 101
1 hour online training open to all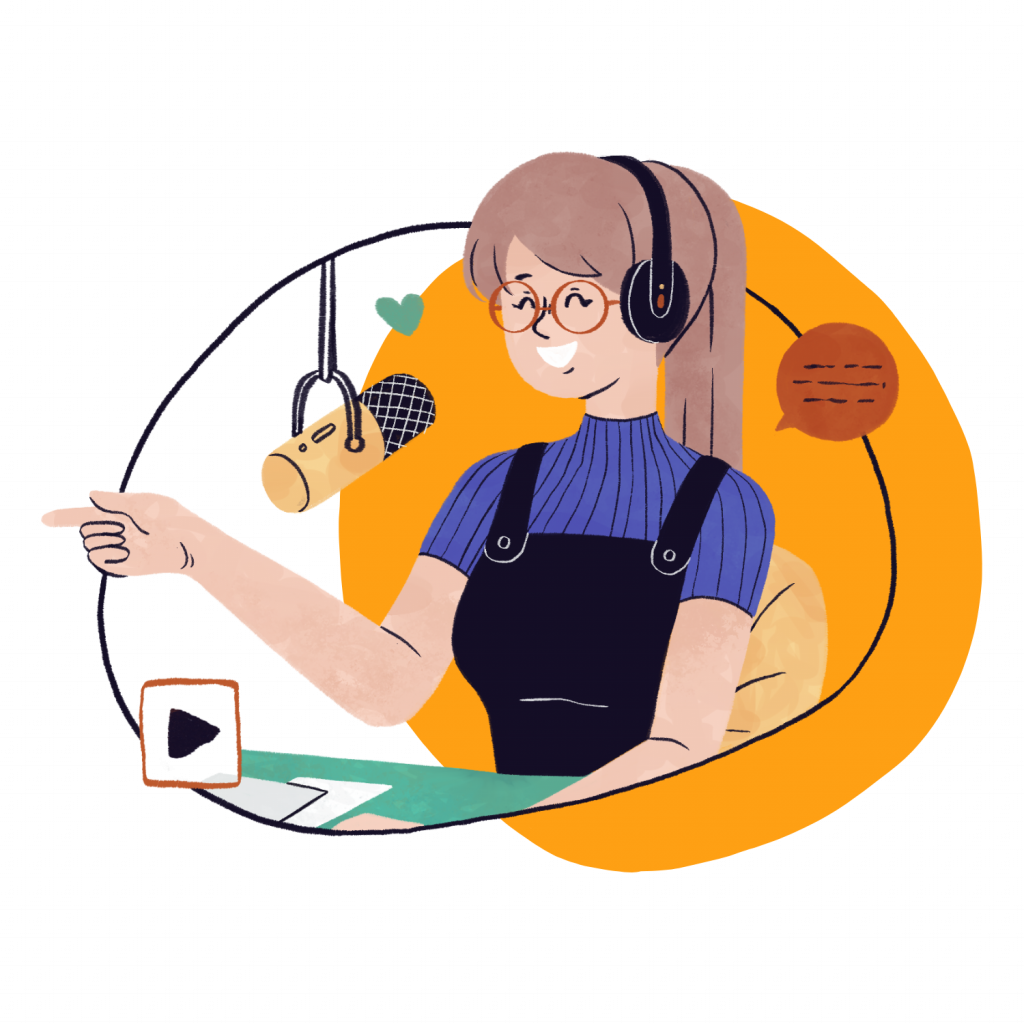 About the training
This training teaches the nuances of communicating environmental health science to the media and other public audiences. We focus on delivery of key research findings while protecting scientific credibility. Scientists gain confidence as they learn how reporters will approach reporting on their science. We also provide tactical guidance for media interviews, and offer best practices for communicating uncertainty that is inherent in good science.
3 dates available
June 7th, 12pm-1pm (ET) – English
June 15th, 12pm-1pm (ET) – English
June 16th, 11am-12pm (ET) – French
Training in English will be given by Science Communication Network.
Training in French will be given by the Institut national de la recherche scientifique.
About Science Communication Network
Science Communication Network is a nonprofit organization dedicated to supporting environmental health scientists in their efforts to contribute to public dialogue about their work through the media. We provide media training specific to communicating environmental health research, and we reach out to science, health and other interested journalists to inform them regarding important new science.
About the Institut national de la recherche scientifique
nstitut national de la recherche scientifique (INRS) is dedicated exclusively to graduate level research and training. Since its creation in 1969, the institute has built its success on interdisciplinarity, innovation, and excellence. This training will be given by the Communications and Public Affairs Department.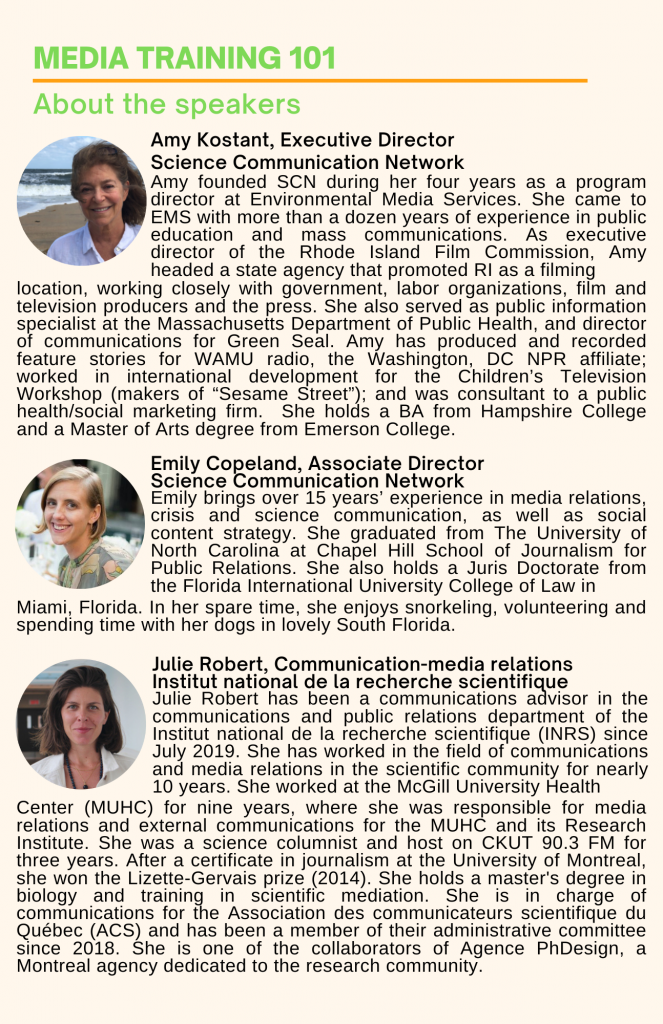 REGISTRATION
Registration is open to all. To register, please complete the questionnaire below.